Pursuing Purpose Presents:
Mentorship Mastermind Program
An 8-week dive into your greatest life questions, struggles, fears, passions, and purpose alongside a like-minded community of authentic individuals doing life together.
I personally believe your story is going to change the world and that you have a Purpose bigger than yourself!
If you know me or have been following my story, Podcast, Instagram, or films for the past 10 years, you'd know I don't fit into any particular box. Whether its a film maker, a world traveler, high school speaker, social media story teller, ect, I've never belonged in one category, I've always just resonated to the fact that all I want to do is make a difference in some way or another.
I never could of dreamt that this would become my job someday and that others would follow or be inspired by my story or path.
And NOW all I can dream of everyday is making these same experiences and stories happen for everyone.
So I've created a mentorship program you've always dreamed of and that I could never find... a platform to deep dive into this journey of the self, adventure, love, and the pursuit of something bigger. Let's step together into a life that you're proud of. One that excites you brimming with fulfillment and meaning -- alongside incredible people from all around the world!
If you want to:
- Learn execution and take massive ACTION on your goals
- Come into deeper alignment with your true-self
- Attract the relationships and mission you've been searching for
- Be a part of the greatest community of like-minded individuals
- LIVE WITH PASSION…this is for you!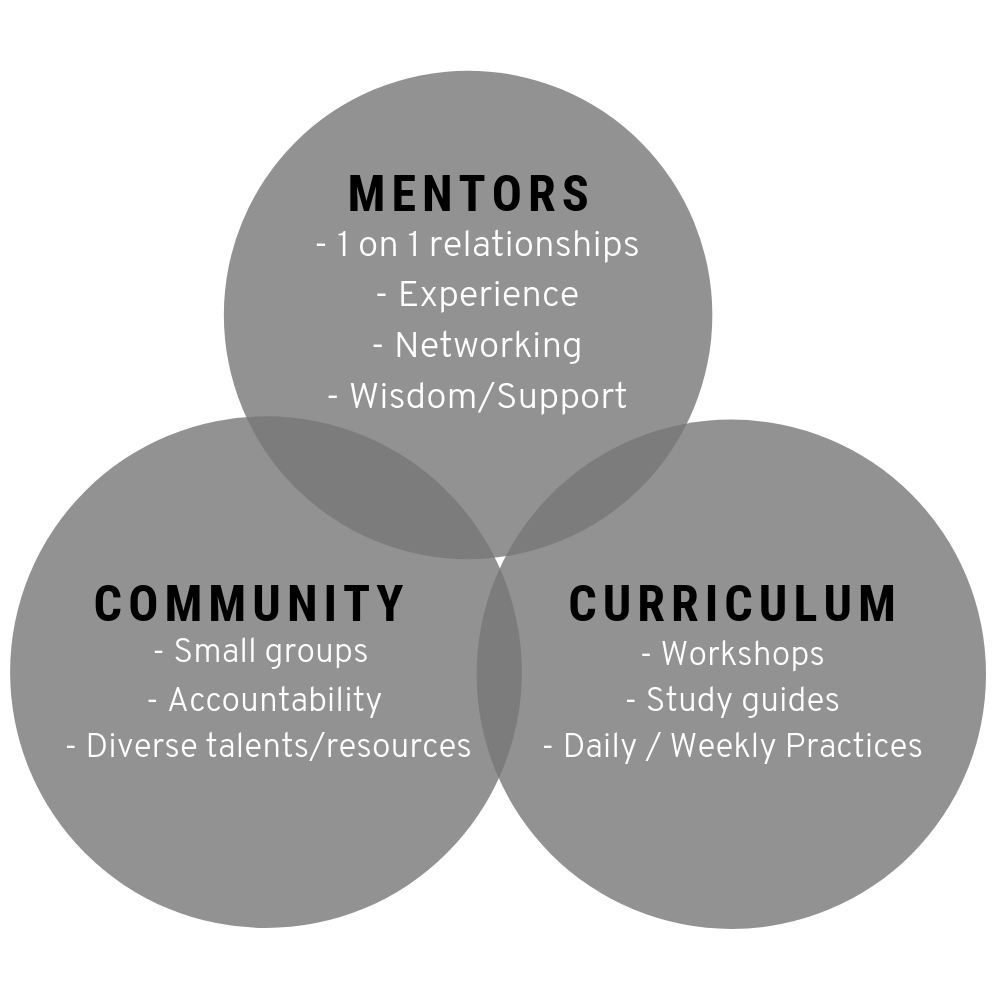 1 on 1, Workshops, small groups and more.
EXPLORERS ⧫ TRAVELERS ⧫ STUDENTS ⧫ ENTREPRENEURS ⧫ PIONEERS ⧫ INNOVATORS ⧫ NOMADS ⧫ EXPLORERS ⧫ TRAVELERS ⧫ STUDENTS ⧫ ENTREPRENEURS ⧫ PIONEERS ⧫ INNOVATORS ⧫ NOMADS ⧫ EXPLORERS ⧫ TRAVELERS ⧫ STUDENTS ⧫ ENTREPRENEURS ⧫ PIONEERS ⧫ INNOVATORS ⧫ NOMADS ⧫ EXPLORERS ⧫ TRAVELERS ⧫ STUDENTS ⧫ ENTREPRENEURS ⧫ PIONEERS ⧫ INNOVATORS ⧫ NOMADS ⧫ EXPLORERS ⧫ TRAVELERS ⧫ STUDENTS ⧫ ENTREPRENEURS ⧫ PIONEERS ⧫ INNOVATORS ⧫ NOMADS ⧫
WHAT IS MENTORSHIP MASTERMIND?
An Intimate Mentorship to Tap Into Your Highest Potential and ALIGN your Actions and Values to break down walls of Fear and build up Leaders and Lovers of change.
This mastermind is geared towards passion and purpose, fear and faith, self and God, Love and fear all colliding and conversing towards something meaningful and creative.
I want to use everything I've learned and connections and relationships I've made in the past 11 years with a group of young people that are curiously yearning for more and seeking something deeper.
I want to invite you alongside me and a few of my friends on the journey of tapping into igniting your passion and purpose!
HOW DOES IT WORK?
Myself and a few other mentors will be walking along side of the community as we dive deep into weekly conversations, challenges, and accountability with one another.

We will begin each week with a group coaching call with all mentees and mentors to set the intention for the week and brainstorm together.
You will be given set objectives and challenges to complete to push you outside of your comfort zone and force growth in every area of your life.
The groups will be broken up into 5 groups of 5 who will be meeting together throughout the week to dive deeper into the curriculum and give you intimate focus and attention to give you the greatest value possible.
There will be guest speakers who will challenge your paradigm and values.
There will be moments of great discomfort and growth.
There will be no turning back to the old you.
You will be changed for the better :)
Come join me and a community of BADASSES for high accountability, applicable action steps, 24/7 support, and intimate coaching sessions!
Each mentor is here because they excel in a variety of aspects of life. From building successful start-ups, to international organizations, health and wellness coaching programs, and corporate web development and branding strategies. And they all become your personal mentor.
These guys and gal have their specific strengths and talents but most importantly, they are well rounded—heart-led leaders who love to love and live to serve others. I am so excited for each of them to be on this journey with us because I know how valuable they will be to all of us and trust each of them dearly.
What you'll learn
How to turn your pain into Purpose
How to turn your passion into Profits
How to develop an authentic Confidence
How to build real and long lasting Relationships
BONUS
Guest Speakers
Access to 5 other coaches and their resources;
Jarod - Fitness & Nutrition, Lauren - Business & Start-up, Christian - Web Design & Branding, Mitch - Coaching & Youth development Adam - Non-profit & Public Speaking
Private Facebook community group
Question - What does this Mentorship Program cost?
The program is an investment of $700. We have been working hard to make it one of the most impactful, transformational experiences you've had.
Question - When does it start?
The program begins first week of May.
Question - Is there an age restriction?
Yes, 18+.
Question - Will this program happen again?
Nothing comfirmed yet, but hopfully in the fall!
Question - Is it online based?
Yes, all the group meetings will be held via video call!
Question - Can I make payments?
Yes, there are multiple payment plans available. Just send us an email and we will work it out :)
Question - I have travel plans for a week during the program, can I still join?
No problem! We can work around that. However, if you are going to miss more than a week, let us know.
Question - What if I miss a Sunday session?
Sessions will be recorded to be sent out to everyone on Sunday night in the case that someone misses the session and for those who want to watch the session replay.
Question - I don't live in the US, can I still participate?
Since both Sunday and Monday sessions will be live, this program will only be for those who live in the US, Canada, Central America, and South America to match with US Time Zones.
Question - Will I be receiving 1-on-1 mentoring?
Yes! Each person will have multiple 1-on-1 sessions with BC and their mentors.
Question - Is the investment refundable?
Yes. Most programs don't offer refunds, but we want you to feel absolutely secure and enter into this program risk-free. So if you feel like this program isn't for you, you can refund up until the last Sunday meeting.
Send us an email with any other questions you have!
For whatever reason if you aren't able to join this program at this time and you'd like to still be involved in this community and conversation join our new Facebook group HERE or enter your email address below! Thank you so much for checking out our first program and please know there will be much more info and ways to get involved soon!
Future Purpose trips, retreats, and events!